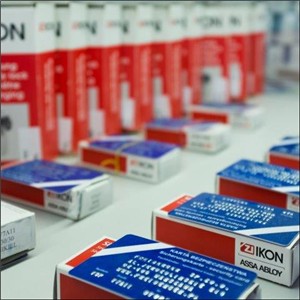 Montaż zamków oraz wymiana zamków to usługi, które Pogotowie zamkowe Katowice Paderewskiego – Muchowiec wykonuje wielokrotnie każdego dnia. Wielu mieszkańców tej dzielnicy Katowic przekonało się o naszym fachowym podejściu do powyższych zadań. Na pierwszym miejscu stawiamy bezpieczeństwo naszych Klientów, dlatego podczas wykonywania montowania zamków działamy starannie i precyzyjnie.
Naszą codzienną pracą jest profesjonalna realizacja awaryjnego otwierania drzwi oraz awaryjnego otwierania samochodów. To tych usług wykorzystujemy odpowiednie techniki oraz narzędzia, dzięki czemu zawsze przebiegają one bezinwazyjnie.
W ofercie handlowej katowickiego Pogotowia zamkowego znajdziecie także zamki Gerda oraz zamki Dierre. Są one wykonywane z najwyższej jakości trwałych i solidnych materiałów, dzięki którym wzrasta Państwa bezpieczeństwo.
Wszystkie usługi ślusarskie wykonujemy na najwyższym poziomie.
Pogotowie zamkowe Katowice Paderewskiego-Muchowiec – polecamy się!
Telefon: 662-869-662
Czynne: 24 h / dobę
Kompleksowe obsługa ślusarska w Katowicach

Zajrzyj do naszego sklepu internetowego z zamkami (www.kupzamek.pl)

Sklep z zamkami do drzwi antywłamaniowych
Katowice ul. Morcinka 11
Do sklepu zapraszamy od poniedziałku do piątku
w godzinach 9:00 – 17:00

Potrzebujesz więcej informacji na temat naszych usług? Skontaktuj się z nami:
Ogólnopolski numer serwisowy
(w godzina 6:00 do 24:00):
662-869-662